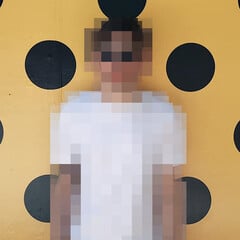 Justin Kirkwood
Senior Character Artist @ Playside Studios
Melbourne, Australia
About
- SHIPPED TITLES -
Age of Darkness: Final Stand - PC.
Cricket 19 - Playstation 4, Xbox One, Nintendo Switch, PC.
Big Bash Boom - Playstation 4, Xbox One, Nintendo Switch, PC.
AFL Evolution - Playstation 4, Xbox One, PC.
Rugby Challenge 3 - Playstation 4, Playstation 3, Xbox One, Xbox 360, PC.
Warhammer: Snotling Fling - iOS, Android.
Equestriad World Tour - iOS, Android.
Fortunes of the Brave - Custom Hardware / Gambling.
Skills
Character Modeling
Digital Sculpting
Texturing
Retopology
PBR Texturing
Software proficiency

Maya

ZBrush

Marvelous Designer

Unity

3DCoat

Photoshop

Substance 3D Painter

xNormal

Quixel Suite

Knald

DDO

Photoscan

Marmoset Toolbag

R3DS Wrap
Experience
Production of player heads including photogrammetry processing, sculpting, wrapping & texturing. Creation of hair assets.

Development and production of game characters, Stylized PBR workflow creation, Hi-res sculpting, Retopology, UV Mapping, Texturing, & Managing and contacting outsource artists.

Environment artist, responsible for art / asset creation including game environments, player likenesses and player tattoos, creating player jerseys, advertising, crowd and flags, ui textures and other game development.